Now Open For Bookings
Make A Reservation ISH Dinner Menu
Since November 2018, Fitzroy's Gertrude Street has been home to ISH, a lively, inventive Indian restaurant. Serving up contemporary Indian cuisine, the restaurant's ethos is rooted in the liminal: its inspirations both traditional and modern, its flavours both familiar and surprising, its spirit both global and local. It serves to represent, through food, the dynamism that so defines modern-day India. ISH is Indian-ish, yes, but also Australian; modern-ish, yes, but also classic. In short, it delivers what can only be described as 'unexpected India.
And so Lockdown 2.0 it is...
But don't worry, we have you covered. Our full range of curries is now available for you to enjoy at home as part of our ISH at Home Range.

Now let's be honest, nothing beats dining in person at ISH but our vacuum-packed curries are the closest thing you'll get to recreating the ISH experience in the comfort and safety of your own home. Call or order online for pickup or next-day delivery. Cooking will instructions be included with the package. We also have our hot takeaway available for pickup and next-day delivery through our online store. If you have any further questions, please email us at info@ishrestaurant.com.au or call us on 0420 214 855.

Until then stay safe & keep currying on!!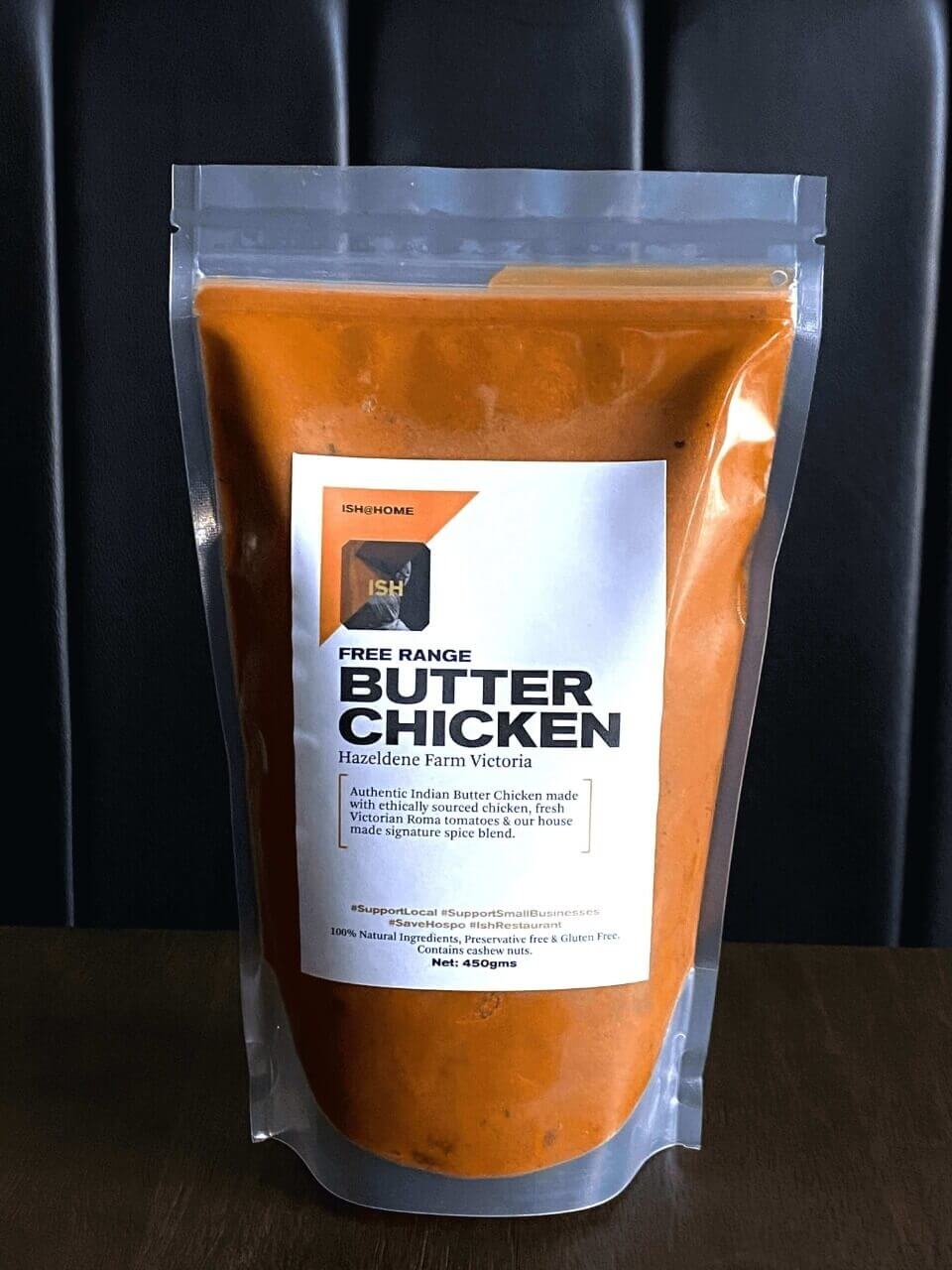 Event
Christmas Eve at ISH!
Book yourself & your family to a special lunch seating at ISH this Christmas Eve! We have curated a killer 4 Course menu for $105pp. 

Only limited spots available
Book Now
Moilee Curry with seared king mushrooms
saffron caps,dulse seaweed, heirloom cherry tomatoes, snow peas
Victorian tandoori lamb cutlets
dill and turnip mash
Kashmiri 'dum aloo' pan fried potato dumplings
popped lentils, saag puree, dried cherry tomatoes
Hazeldene Farms chicken tikka
caramalised shallots, roasted garlic burani yoghurt
Ghassi curry with Spanish Mackerel
young coconut and samphire
Sambar arancini
pearl cous cous, sambar dahl, tempered coconut and tomato chutney